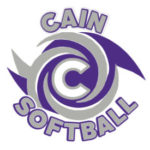 2023-2024 Booster Club Officers
Kasey Jefferson
Vice President
The Klein Cain Softball Booster Club cannot thrive without the support from local businesses and families that desire to help keep our facilities in top shape, outfit our athletes with the best equipment, and offer our young ladies and coaching staff whatever is necessary to provide them the best environment to hone their skills and compete at the highest level possible.
Become a booster club member, join our journey!
Please download and complete the form below and email to [email protected].